Contact Details for Youth Services
The Youth Services Initiative requires student and caregiver data to be included in the .moe file unless withheld by the student or caregiver
Contact Details included in MoE Returns for Youth Services
The additional data collected by the MoE from 2012 for students from the age of 16 years may be forwarded to the Ministry of Social Development to support the Youth Services Initiative. On request outside of roll returns periods, generate the file on this page for the report for Youth Services.
Caregivers and students should be advised that at their request, the information may be withheld. Where this has been requested, select the Student Details > Edit Student page and tick the 'Withhold Contact Details' checkbox.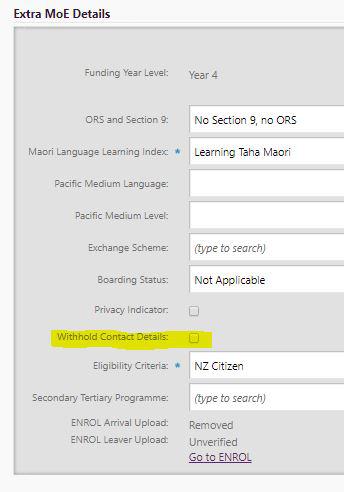 Looking for more answers? email support with your question.