Logging In
Welcome to edge online achievement engine and student management system
Login page
Your relationship with the student whose details are in edge, determines the website you log into: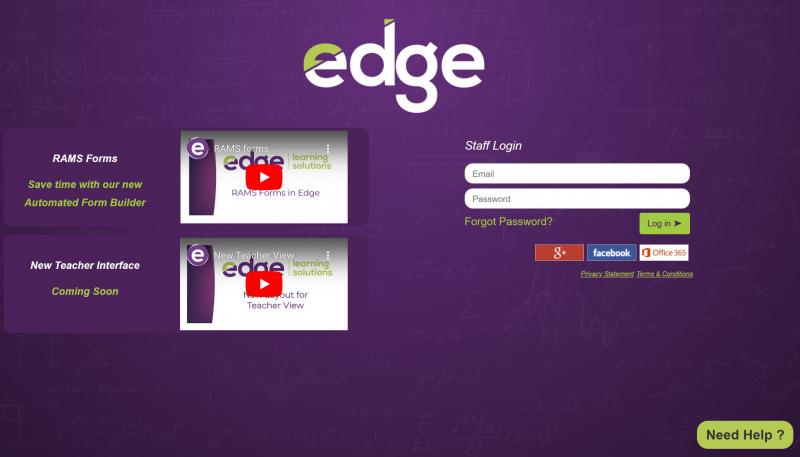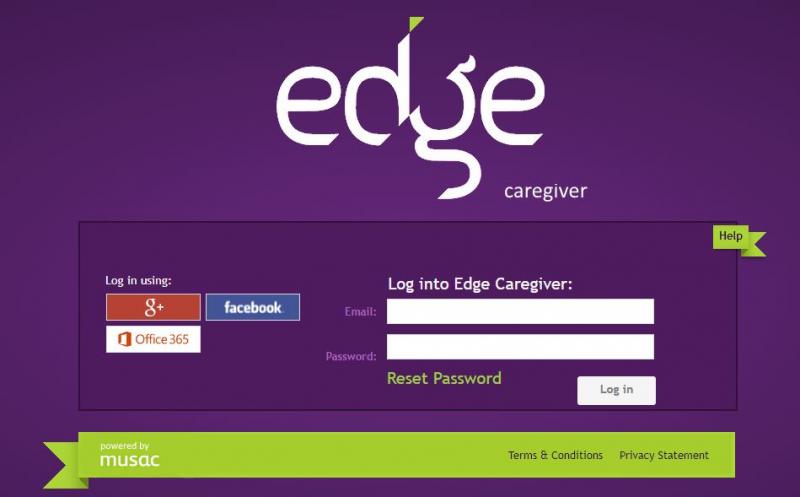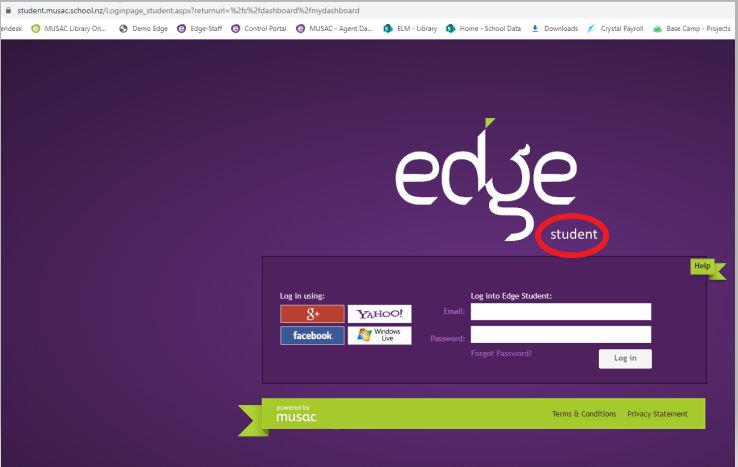 4. Type in your user name and password, or use the links which will allow you to connect with edge using your login so you don't have to remember a new one, with:  

Google+  -  this will log you in with either Google or Google+

facebook

Office 365
4. If you don't have a password, use the 'Forgot Password?' link after you have entered in an email address.

5. You'll have a choice of which school data you wish to view if connected with more than one school using edge, eg. if you log in successfully as a part-time teacher, and are also a teacher or parent at another school using our online system.

6. Click on 'contact' or 'help' for contact and other Support team information.

7. Should the display not be correctly formatting eg. if you are using versions of Internet Explorer (rather than Firefox or Safari), it may be necessary to click the Compatibility button alongside the web address at the top of your browser. This will often correct out-of-place menus, images or text.
If you experience difficulty logging in where your username and password are dropped out of the fields, hold CTRL and press F5 then close and re-open your browser. (This clears the cache in your browser.)
If using Chrome as your browser, your username will automatically be remembered (unless you choose to turn this option off). Other browsers eg. Internet Explorer, need this to be turned on, here's how:

  start (Windows Start button - or Orb, bottom left corner) > Control Panel > Internet Options > Content > Autocomplete > Settings .. then tick the Forms box.
Looking for more answers? email support with your question.