Pastoral
Once a staff member has been assigned the Pastoral Officer responsibility in edge, the fields can be set up enabling staff to enter pastoral records, for both positive and negative behaviours. Your school can choose not to use Pastoral functionality in edge, in which case this can be hidden by changing the School Settings.
Pastoral records can be entered for all students, from 'Add Pastoral' on the purple footer of your page, and teachers can view records for their own class(es).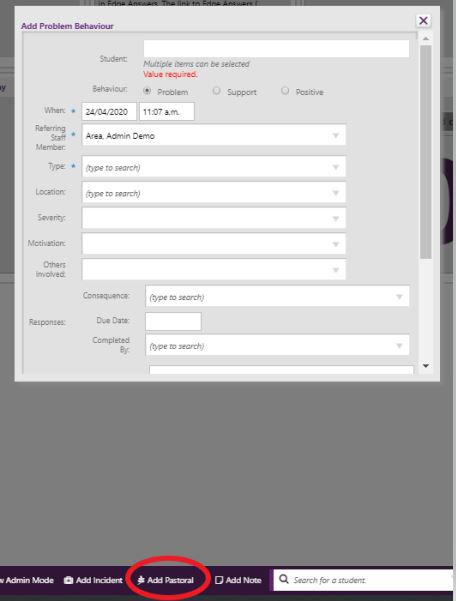 Looking for more answers? email support with your question.