NCEA Summary
This page displays the results gained by students against standards and their respective classes and courses. The table shows all of the Courses that have been set up in your school.
Viewing results for NCEA
You can filter the course data using the options provided, and apply them to the table. Clicking on the chevron next to a Course expands to display all the classes that are part of that course.
If you select the chevron next to a Class, this expands to display a list of all students who are members of this class. To minimise the expanded view, click the chevron again.
Where results have been entered, these display against the student, and the standards to which they belong appear at the top of the table.
The results are colour coded to distinguish which results are mock (highlighted in pink), and those which are provisional (highlighted in green).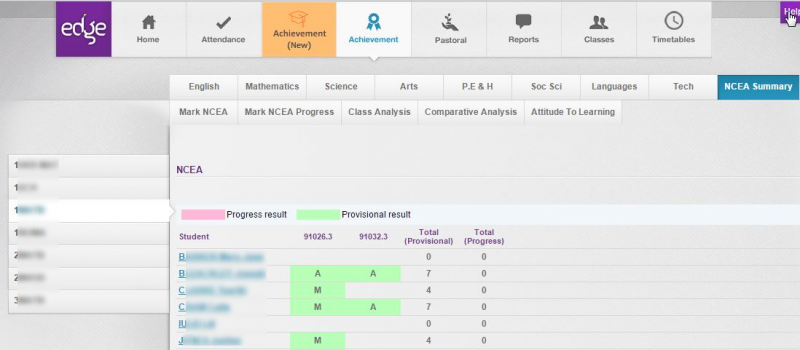 The table always displays the latest result for the standard/class/course combination. If an * appears next to a student's mark, a note has been attached to the mark. Hovering over the mark displays the note content.
Looking for more answers? email support with your question.