Comment Banks
Ability to create and import comment banks for use in custom caregiver reporting. The User needs Assessment Co-ordinator Rights to be able to access this functionality.
In the comment bank configuration you are able to create (via a Services trainer) or edit categories and also able to export them to csv file or pdf.

In the Edit details you can create (Via a Services trainer) and edit comments or subcategories, or import txt files of comment banks eg. from Classic.
You are also able to search to see if particular wording already exists in the comment bank.

Comment Bank Comments work within the Custom Report created for each school. For further information on how to utilise this function we suggest that you contact our Services team at services@edgelearning.co.nz.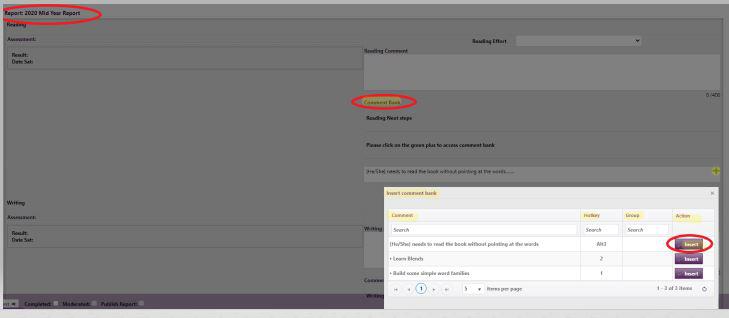 Looking for more answers? email support with your question.