Define Locations
Rooms and other teaching spaces are defined in School Setup
​How do I view a list of Location Names?
All available teaching spaces are listed, including room name and 'Short Name' option. Click 'Add a new Location' if it doesn't appear on the list currently. It is also possible to attach a teacher to a location.

To edit any saved Location details, from the Admin > Setup > Define Locations page, click the item to edit - change details and Save.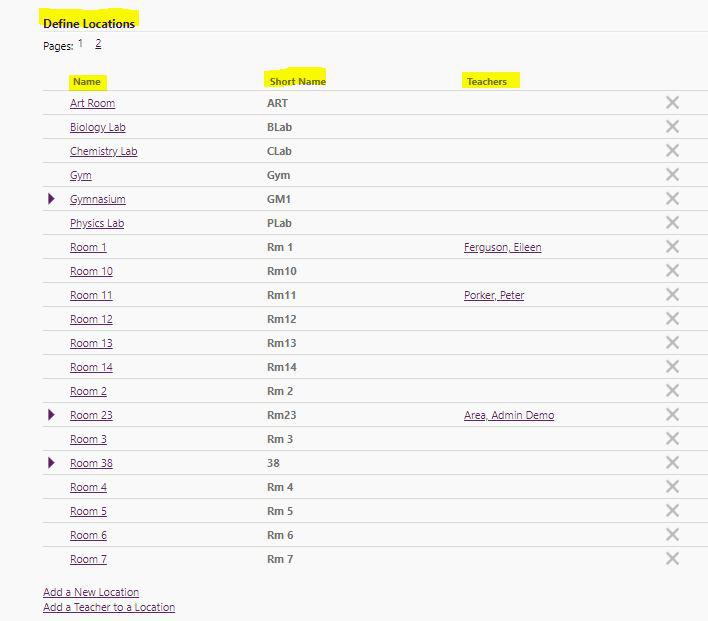 Looking for more answers? email support with your question.