Student View
The Student Portal can be made available to students whose email addresses are recorded by the school, for logging into edge. Their timetable and academic results can be viewed here together with attendance record available also to caregivers in the Caregiver Portal. To get access in your school, read more in Setup > School Settings.
Providing the school staff member with edge Account Maintenance user responsibility has enabled permissions for the relevant year level - to access the Student portal, log in to:
 https://student.edgelearning.co.nz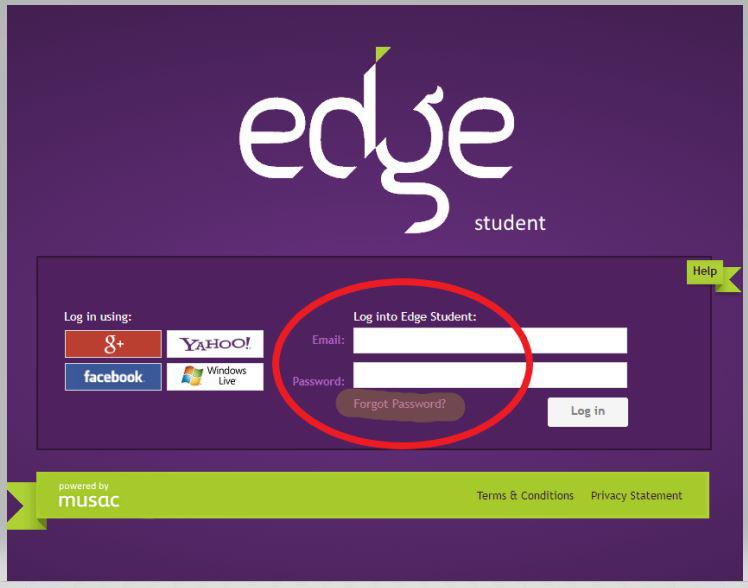 in edge for student view, course option selection and other data available in the Student portal.
Students are loving viewing their timetable on their phones, together with the ability to monitor their NCEA progress. Credit summary breakdowns and progress showing the literacy and numeracy requirement with their completion status, and their own achievement of those standards are available in this portal.
For attendance, this is summarised displaying a pie graph with filter for justified, unjustified absences with hover-over ability to click for full detail of the selected dates. You can select from the date ranges of:
this week
last 4 weeks
this term
year to date 
The totals covering attendance marked for each period also include the number present/possible.
Choosing Options
From the Student Options tab, these can also be selected online, with the associated cost of options (if any) displaying on the page. The available option numbers will have been pre-set, and using the 'Next' link you can select courses for next year.
Attitude to Learning
Where set up for your year level and published for reporting, is a graph with colour coding where you can click on the legends to remove these, or use the menu top right, to print or export the graph. 
Looking for more answers? email support with your question.