Getting Started
From Caregiver Reporting in primary schools to detailing course creation in the Secondary school curriculum, courses are created comprising student options, and subjects assigned.
A course is an academic course of tuition available to be selected by a student.  A Course has associated Curriculum items as noted below. Course Name (max 6 characters) and Reporting Name examples;  09ENGL, Year 9 English; L1MATH, Level 1 Mathematics; GEOG2, Level 2 Geography.
Enter new course Name and Reporting Name. Tick 'Course Active' if the course is current and to be used in timetabling straight away.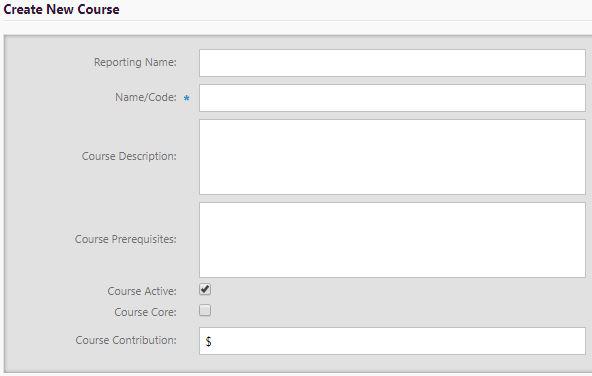 The MoE Fields including Subject, instructional year level, hours per year impact on roll returns.
Select course duration (academic year, semester or term) and dates for start or to remove the course, and click Save.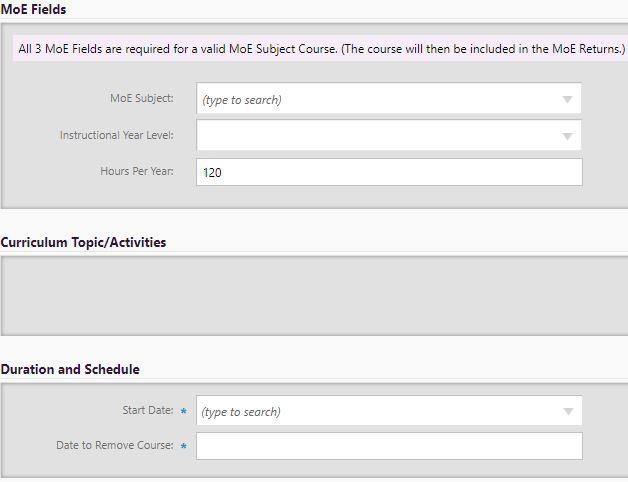 In Course Summary the new course will be listed under year level or Undefined Instructional Year Level. The coloured flags indicate their status in terms of those completed, the flag will be green where everything required for timetabling the course is complete.
As Courses are added they are grouped by MoE Subject and Instructional Year Level. To edit course details:
click on the MoE Subject or Instructional Year Level link then the ► alongside the required Subject Name or Year Level

click the ► next to the Course name to open up its summary details

click the 'Edit/Delete this course' link to edit the actual Course details

click Save at the bottom of the page to record any changes to the Course details.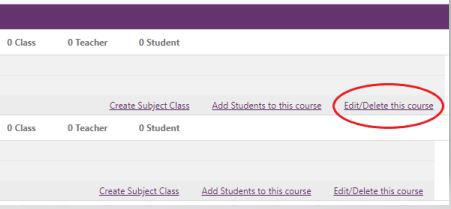 For the setup of Caregiver reports, see Setting up a Report video and report design information. 
Looking for more answers? email support with your question.