School Details
School Details are configured in Setup
​Where do I enter or edit School Details?
Your school name and number, together with physical address, will be displayed. Check the school details as necessary, and report any inaccuracies to Edge Learning Support team on 0800 600 159 or email support@edgelearning.co.nz. 
To complete the Principal field, in People > Staff - View/Edit Staff - Select staff member, the Principal must first be added as a staff member, and then the Principal field can then be filled by selecting from the drop-down of staff users.
'Contact Details' requires postal address and contact details including email address and website to be added in. 
Note: School type, decile, year levels, genders and boarding data is hard-coded from the school number information. (If this is incorrect or requires updating, email the support team with all these details at support@edgelearning.co.nz).
When editing any details click on 'Save' to ensure the changes have been updated.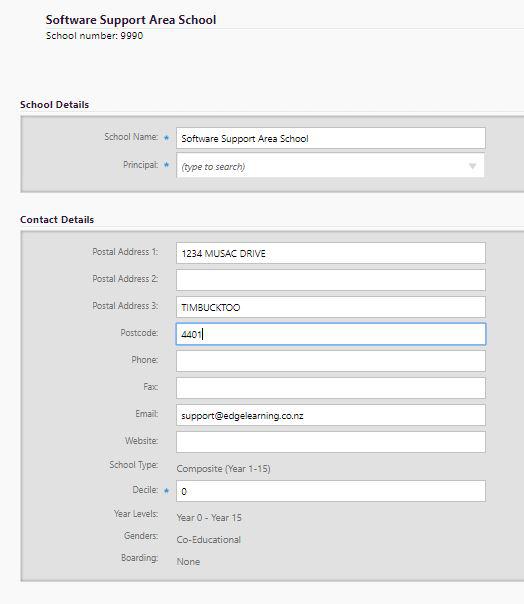 Looking for more answers? email support with your question.