Mutukaroa Report
The Mutukaroa Project is detailed on the website link below, and reporting has been incorporated into edge for schools involved in the project having a need to enter comments every 20 weeks across the first 3 years of schooling. This report is available from the Reports > Template Reports - Mutukaroa Report menu when configured - for schools having students in year levels 1 to 4.
In the Mutukaroa project, schools using this project may need to assess learners on school entry at 5 years old then again at 5 ½ years, 6 and 7 years, with the intention of tracking progress during their time at school. Key assessment tools used include e-asTTle (Reading, Writing and Numeracy), Junior Assessment in Maths (JAM), Six Year Survey Data, He Matai Matatupu, and School Entry Assessment (SEA).
In this caregiver report, the template completes school and student name and data may be entered for previous years, eg. if a student is a year 3 currently, the 20, 40, 60, 80 and 120 week comment boxes will display. Data from previous schools is not displayed. Teachers can enter data and print the page for individual students in their class.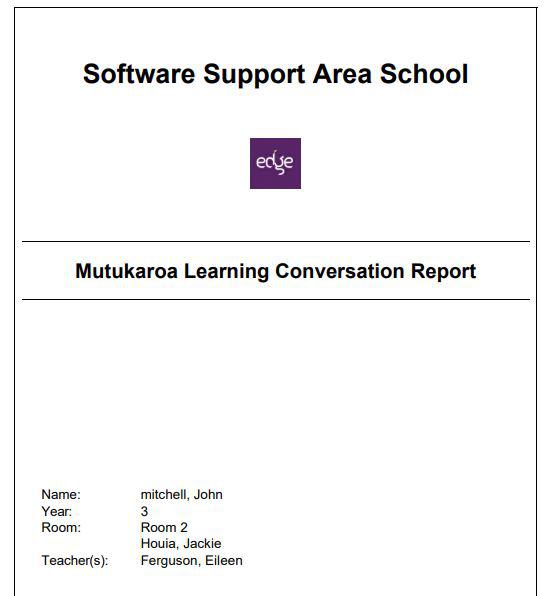 Looking for more answers? email support with your question.