August
August release notes
10th August.
Teacher View
Medical List and Print moved to the left hand side of the My Class Page

The functionality to mass email Students and Caregivers from the My Class page has been added.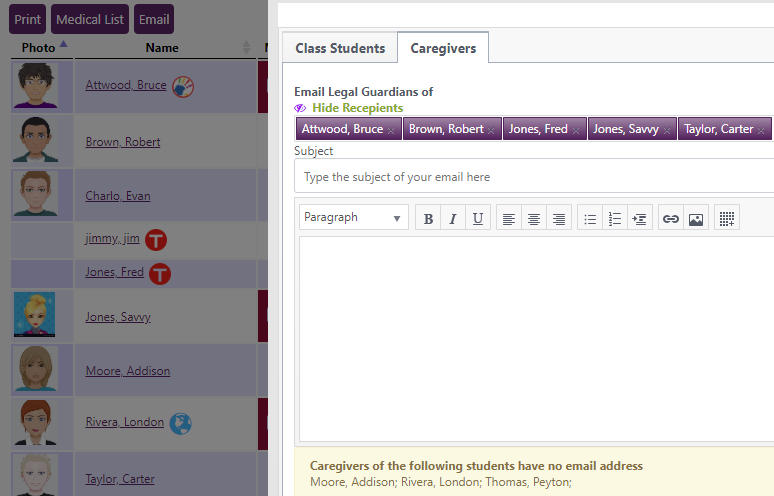 Admin
Setup
Admin Users can go straight to Markbooks without first needing to go to Achievement page
Setup for Email to Students and Caregivers from School Settings page.


The setup allows the school to determine if teachers are allowed to Email Students and/or caregivers and, if allowed to email caregivers, what caregivers can be emailed; Legal Guardians, Notice Recipients, or those with Data Access.
There is also a setting to allow emails to caregivers if they are flagged as no access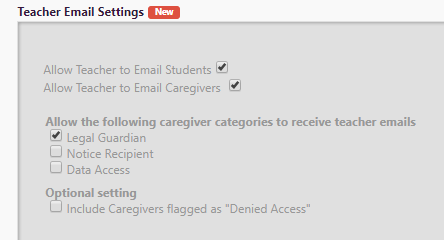 People
Memberships
The capability to flag a group as a Truancy Risk, ESOL or Special Needs group has been added. This is designed to give all staff more instant awareness about students as they are dealing with them.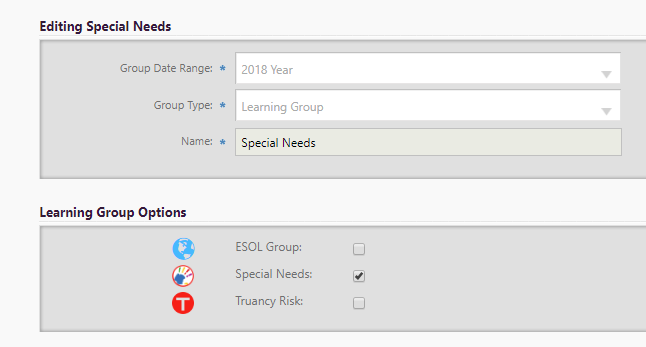 When setting up a learning group, there is a tick box to flag this as a Truancy Risk, ESOL or Special Needs Group. We recommend using the built in groups as they will stay across years.
Truancy Risk will put a Red T beside the students name in the purple student header, in the my class page and on the Mark Attendance page. Likewise students will get either a blue globe icon if ESOL, or multicoloured hand icon if special needs, next to their name on myclass list and on purple student banner.

In Attendance, students flagged as a Truancy Risk will not be able to be marked using "Mark ALL Present". They will need to be individually marked for attendance.
Achievement
The Markbook configuration has been refined to allow teachers to configure what student data they want to see in a Markbook and then save this as a template.

Assay is now full screen within Edge
General
Speed improvement when going from Standard Edge into the Achievement/Markbook area.