Microsoft Schools Data Sync
THIS FEATURE IS NO LONGER SUPPORTED BY THE EDGE SMS SYSTEM AND HAS BEEN DISCONTINUED. School Data Sync (SDS) is a free service in Office 365 for Education that takes the school, students, classes and teachers data from Edge and exports it into Azure active directory. Additional functionality that is then available, if your school chooses to use it, is SDS creates Office 365 Groups for Exchange Online and SharePoint Online, class teams for Microsoft Teams and OneNote Class notebooks, school groups for Intune for Education, and rostering and SSO integration for many other third-party applications.
Please note that this is no longer supported in the Edge SMS package and this feature has been deactivated.
How to assign the Edge Schools Data Sync Extract Role.
You must be logged into Edge as an administrator with the ability to configure user responsibilities. The extract of school's data sync data requires the School Data sync role to be assigned to the person extracting the files. Follow these steps to assign the School data sync role.
Under the Admin menu > Security, select Configure User responsibilities

On the next screen, select the staff member you would like to extract school's data sync CSV files.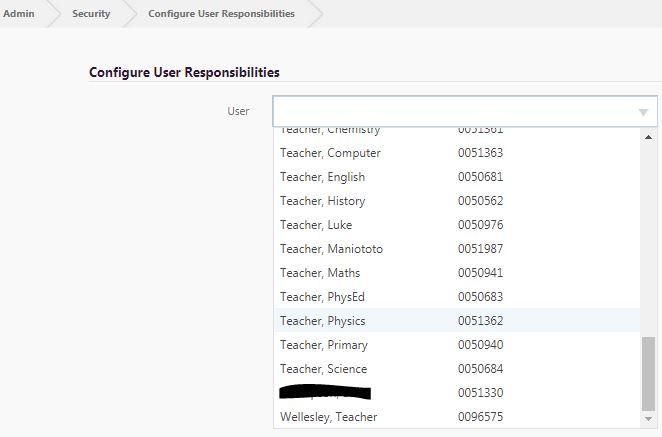 Locate the School Data Sync option and check it

Click the Update Button to apply the permission
How to enable Microsoft Schools Data Sync
Go to Admin>Import/Export/School Data Sync
Click on the "Click here" button. This will turn on SDS for your school
How to extract the files for Microsoft Schools Data Sync
After school data Sync is enabled you should see the "Generate School Data Sync files" button.

Clicking on the button will generate a zip file containing 6 files which are as follows.
Section.csv: this is an extract of all groups (classes, courses, bus lists, etc.) 
School.csv: this is an extract of your school's details
Teacher.csv: this is an extract of all teachers in the school
Student.csv: this is an extract of all students in the school
Enrollment.csv: this is an extract of students to class or group mappings in Edge
Roster.csv: this is an extract of Teacher to class, course or group mappings in edge. 
N.B. This information is extracted "AS IS" in Edge. Any customization of groups needs to be done in Edge. Changing the files after extract will result in a data overwrite the next time the files are uploaded without applying the same changes
Extract the downloaded zip file to a location of your choice and remember the location for the upload step.
Sign in with a school administrator account.