Medical
Personal details are with Enrolments data
How do I access student medical details?
If a student has a medical condition which has a severity of either "Contact Caregiver" or "Emergency Care Required", then an "ambulance" icon is displayed on the right hand side of the student's name. By clicking on the Ambulance it will show a glance of the Medical Condition. 


View existing medical data held, or to enter information on medical conditions and allergies click 'Add Another Medical Condition or Allergy to This Student'.

Where adding medical conditions, for choices of medical conditions to select from, click in the Medical Conditions column or click the arrow to the right of the field. Tab to the Severity field, select from the contact/care/risk options given.

If appropriate click in the tickboxes for 'Medicine Held' and 'Hospitalization Required'.

As appropriate type comments into the 'Details' box, repeat the process for another condition if required.

Medical Details includes a parental consent tickbox for the school to take action on behalf of the parent in emergency.  There is also the ability to add files to the Medical details eg: immunisation evidence.

Save any changes made by selecting the 'Save Changes' button.

Medical & Immunisation Records can be view and exported from the Medical area via People > Students - Student Lists.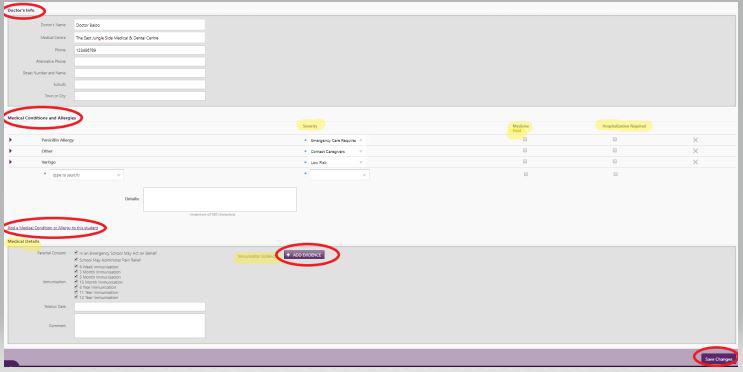 What do the immunisations mean?
The Scheduled funded immunisations are listed below eg. Measles vaccine should have been administered around 4 years of age but this will be ticked even if they got this later.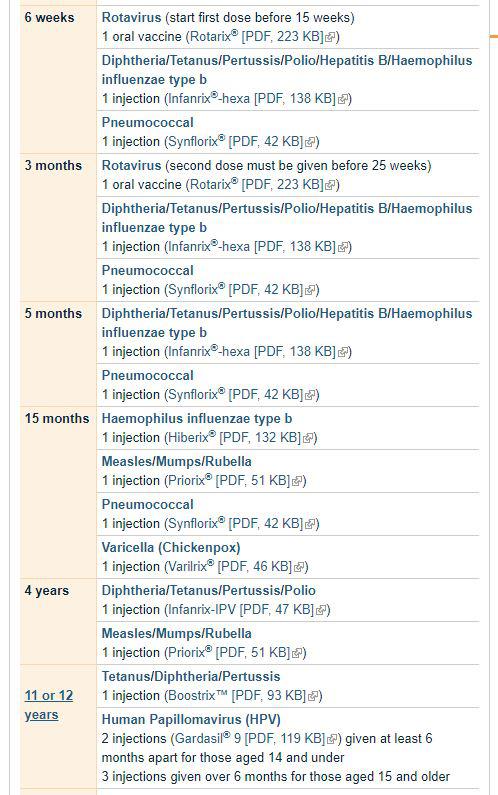 Looking for more answers? email support with your question.