Dashboard
The Dashboard presents information in the form of panels and widgets, depending on your role/s (assigned user responsibilities in edge - Teacher or Admin view) in the school.
What can I do from the Dashboard?
This is a bit of an overview of the whole program. The dashboard give you access to the program, to notices and to widgets that can bring information to you.
Once logged in you will be on the Dashboard page.
The 'Help' tab is available at the bottom right corner of every page.  
At the top of every page are menus which, if hovered over, present a list of pages with related functionality available. 
To open one of the pages move your mouse pointer down onto the menu, then across to the required item, and left click.
TIP - If you want more than one edge page open at once, right click on the item, (or link if you are on a page already) and choose 'open link in new tab'. (Please note there is a time limit on each tab ie: If one tab in Edge times out, all tabs will time out).
Announcements
Click here to see how to add 'School Notices'. 
Notifications
If your school has set up Notifications, these will be displayed as a red "bubble" to the right of your name. The bubble will show any unread messages as a number. Click the bubble to read the Notifications.

Find Student - View Student Summary
To quickly find details you need, the student search field is available at the foot of each page - begin typing the student's name
Tabs
The visible tabs and available pages throughout edge depend on the roles you carry out within your school - and relevant user responsibilities assigned in edge.
Admin View

Teacher View

Become familiar with the Tabs at the top
Widgets
Widgets bring a quick view of data from Edge to your dashboard
Click here to see the help regarding adding widgets
Profile
Click 'Edit Profile' for the existing user name or password for your profile.  From here you can change your email address and edge password. Don't forget once changes are made click on the 'Save' button.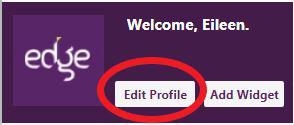 Contact Us
Click 'Contact Us' at the footer of each page. This gives you an email prepared for your completion from the page you were on, for direct feedback to the Edge Learning Support team. We welcome your feedback.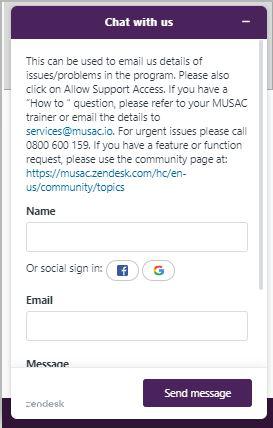 Help
Opens the current page/s in a new popup window which is resizeable.
Log Out
At the top right of the page, this logs you out of the edge site and is the recommended way to log out of edge.
Looking for more answers? email support with your question.