Attitude to Learning
Attitude to Learning (ATL) enables your school to enter data, and report to caregivers in graph form regularly on the caregiver portal and on the App
Attitude to Learning (ATL) allows your school to enter and report on a student's performance against specific criteria or School Values, such as: Key Competencies, Behaviour; Effort; Homework etc, using a 5–point scale (where 5 is the top grade). An additional field provides for comments intended for caregivers.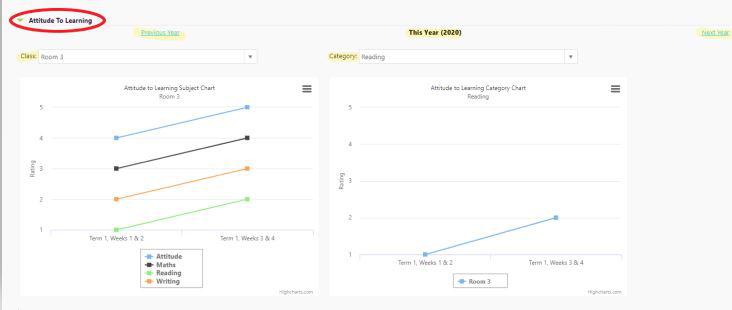 Your school can decide what the criteria are, and the timescales for reporting against these. A printed report can also be produced to send to caregivers.
With Assessment Co-ordinator edge user responsibility - Attitude to Learning is available from the School Settings page.
For more, see knowledge base articles on
Looking for more answers? email support with your question.