Making payments in the Caregiver App
An introduction to making payments on the Edge Caregiver App
From the Dashboard click on Payments.
​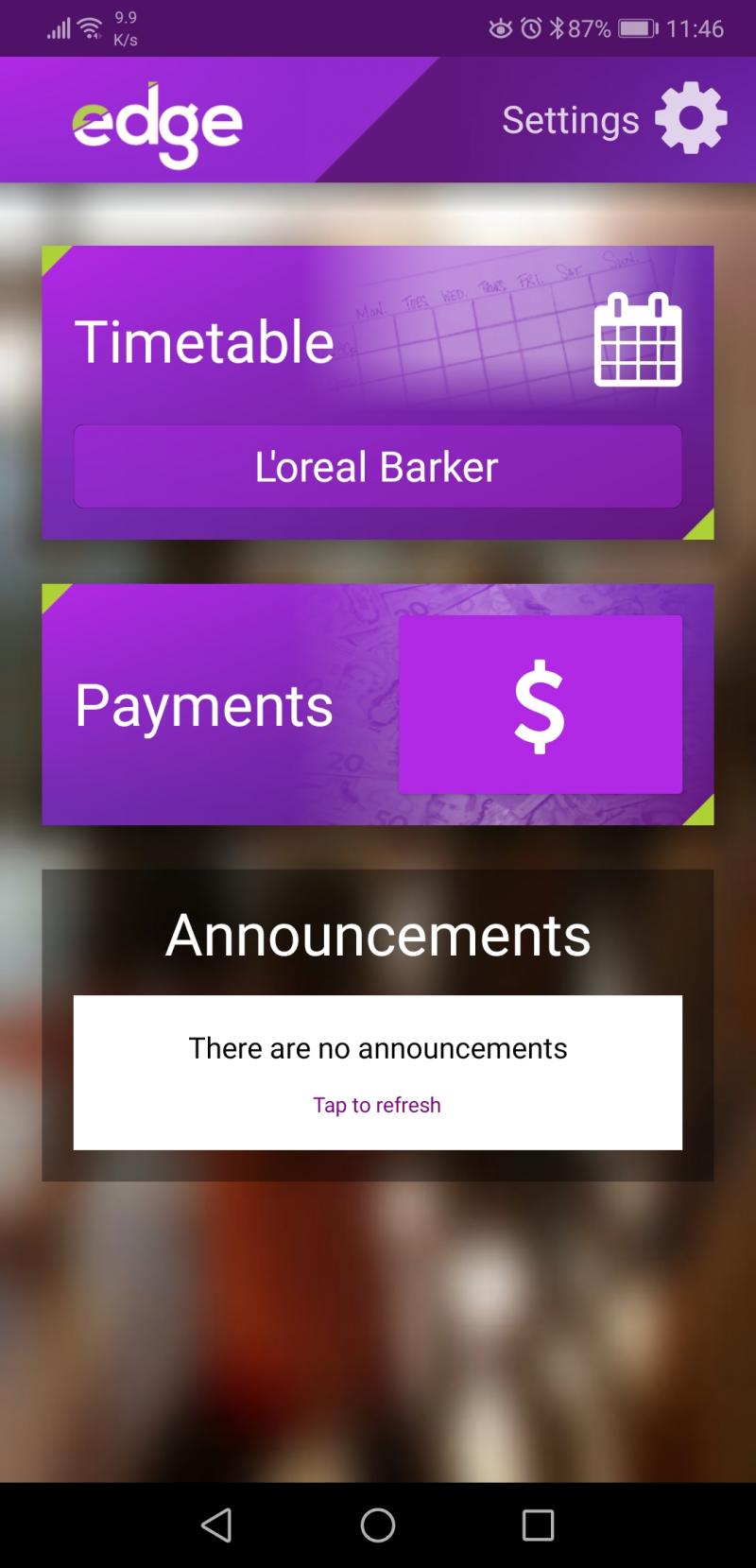 On the Payments screen you can select which student(s) to make a payment to as well as which school if they attend different schools. You can choose to pay All the Outstanding balance owing or select which item you wish to pay by ticking the relevant items.
If you wish to make a part payment on a particular item, long press on that item, then release and a new window will pop up that will allow you to enter an amount.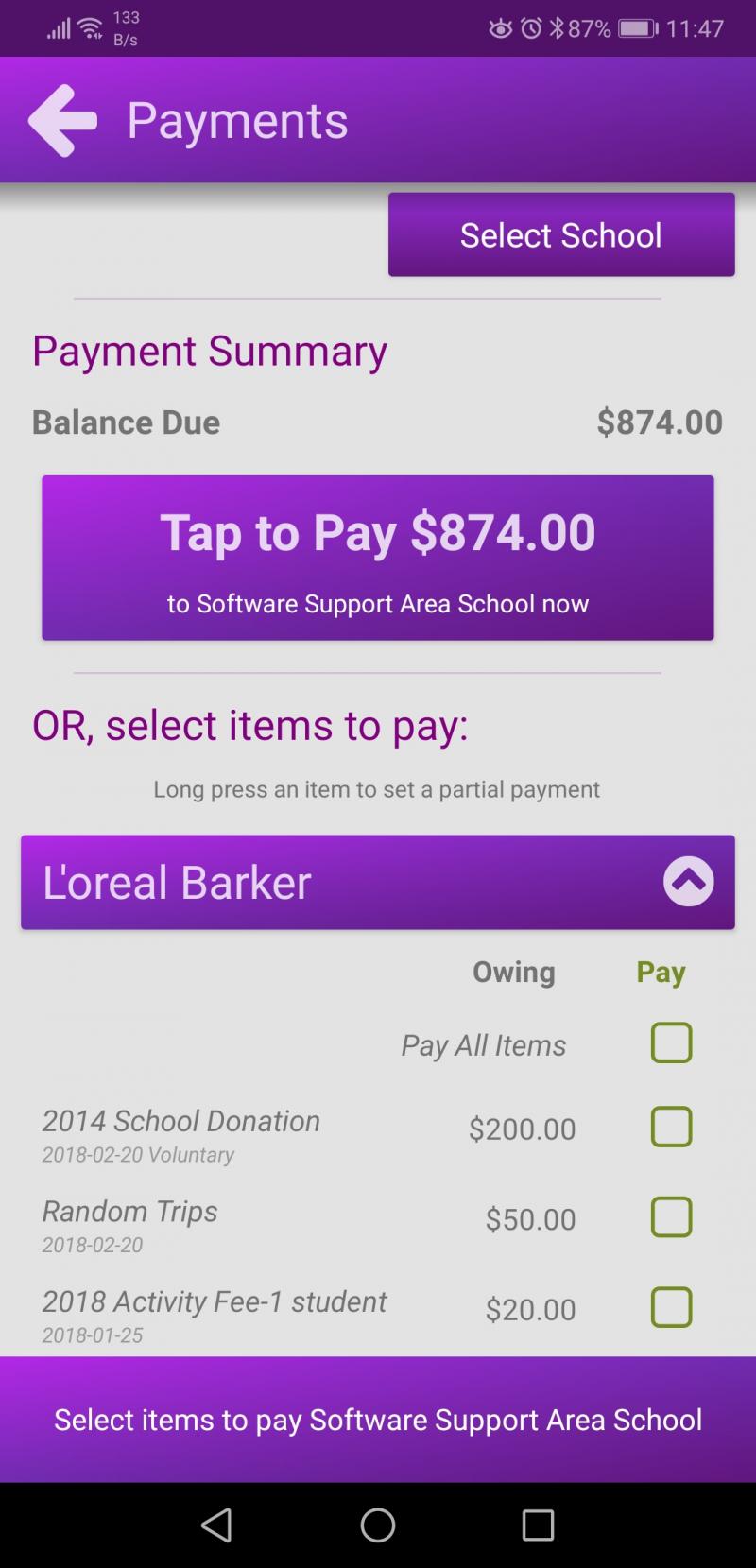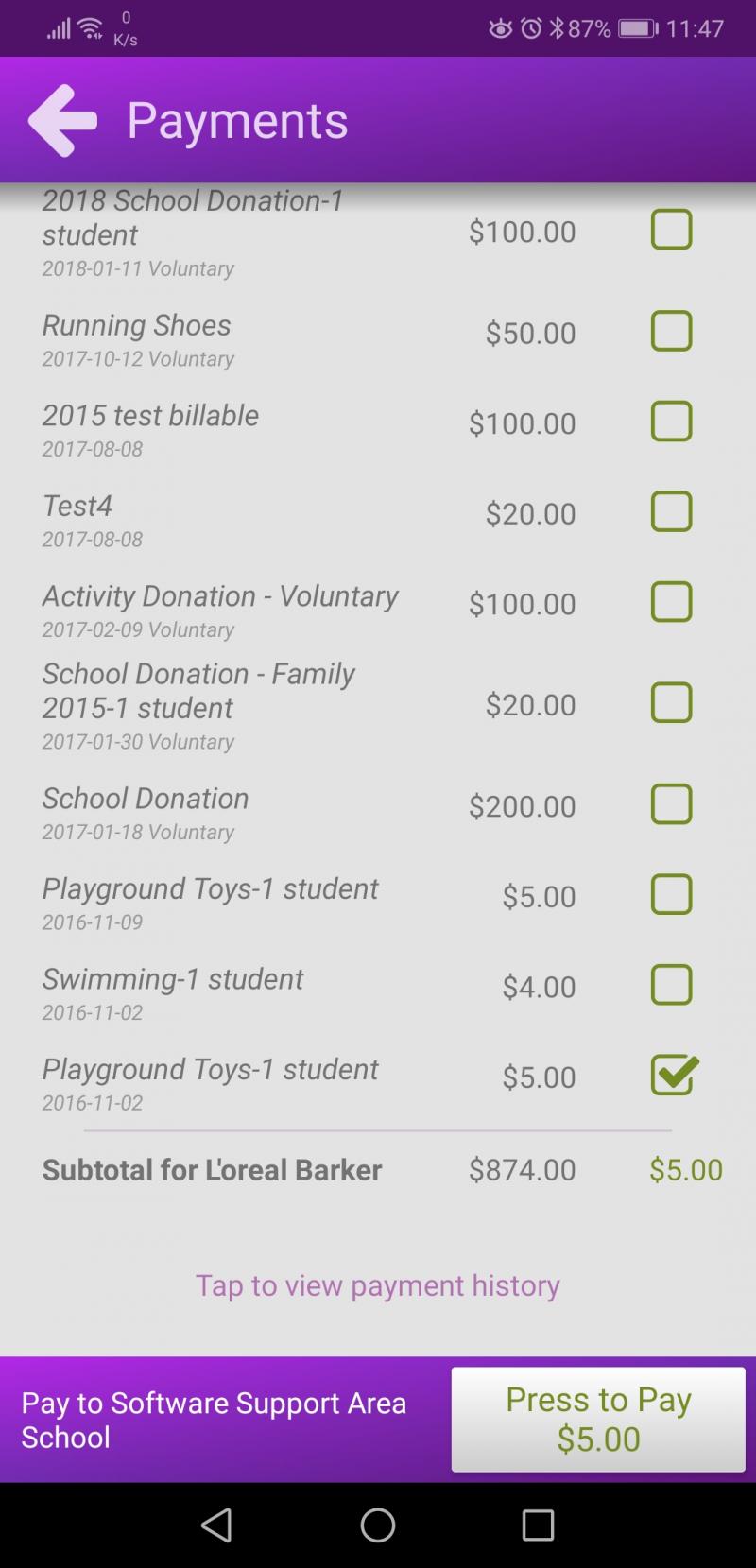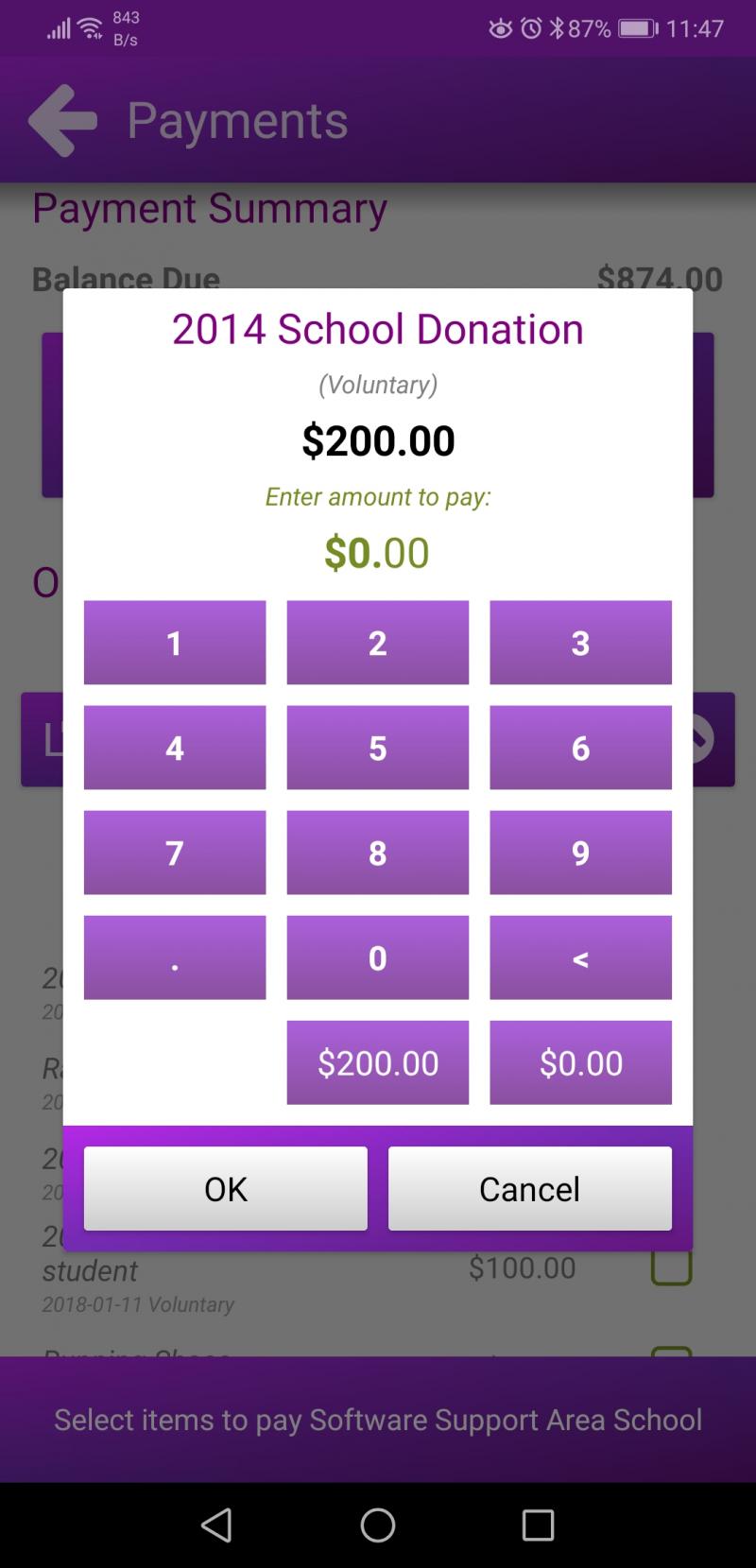 Once you have clicked OK you can then scroll to the bottom of the screen where you can see Press to Pay and the amount to be Paid. Click this to go to the Payments screen.
The payment options available will be dependent on your school but include POLi (bank transfers) and Paystation (credit card payments).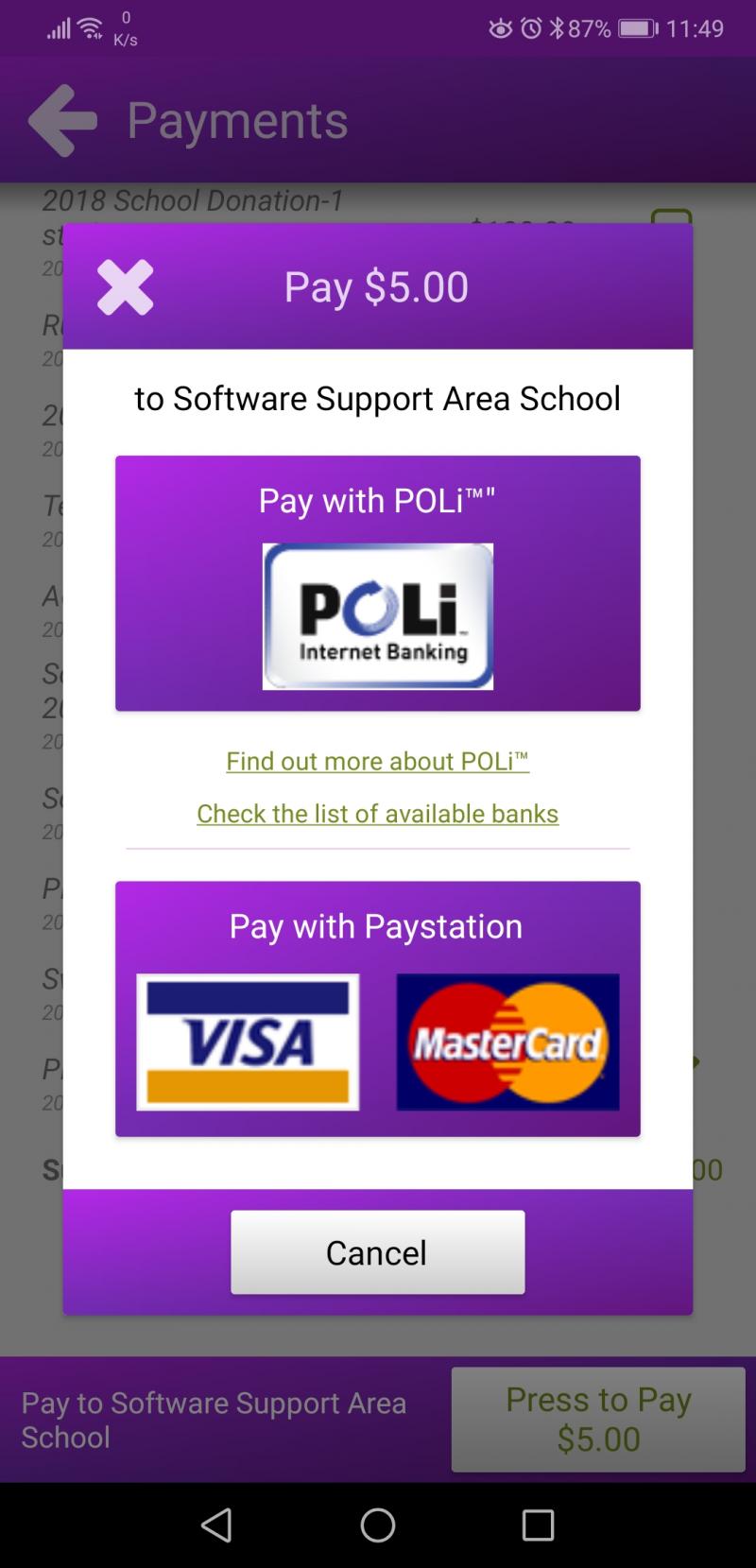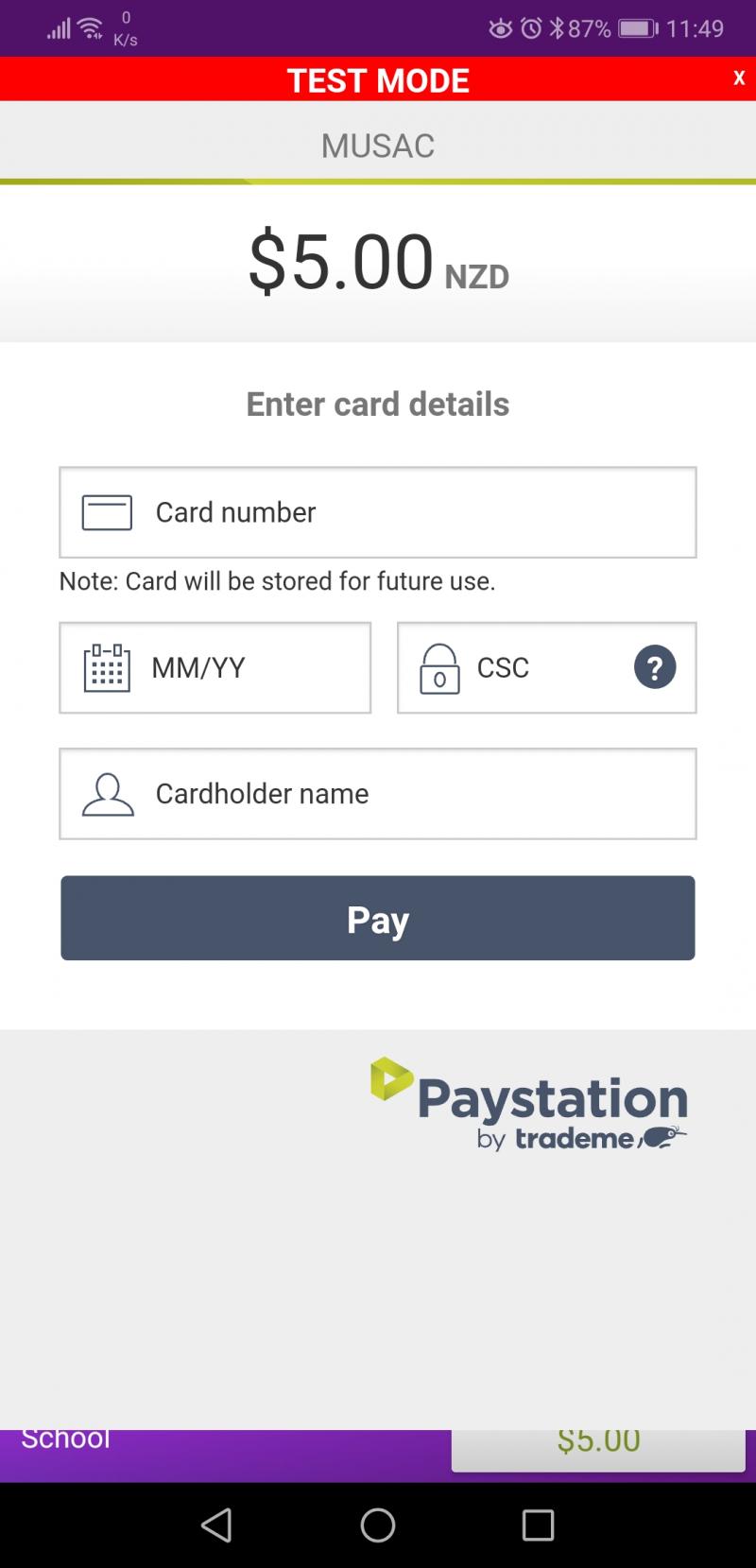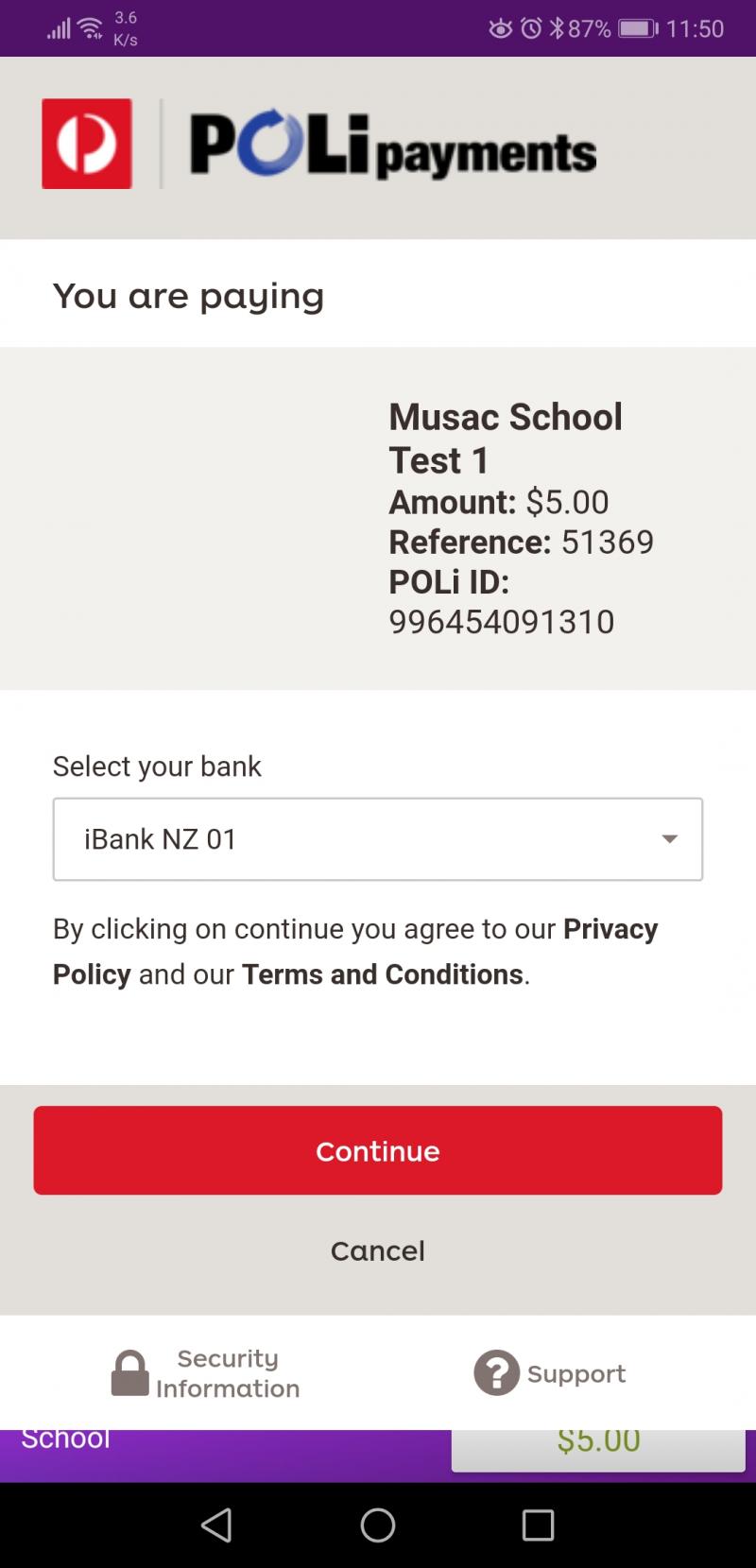 Select the appropriate payment option and follow the steps provided to make payment.
Looking for more answers? email support with your question.