Setting up the Edge App for Caregivers
Edge App for Caregivers.
Logging into the Edge App is quick and easy with just a few steps required to get you underway.
First of all you need to download the app for your device. It is available for both Apple and Android devices and can be downloaded from the relevant stores.
Click on the picture below to go directly to the app download page.
To add the Edge App to an iPad, search and download the Edge App under Iphone not Tablet. There may be a filter to select> Supports> and select iPad only.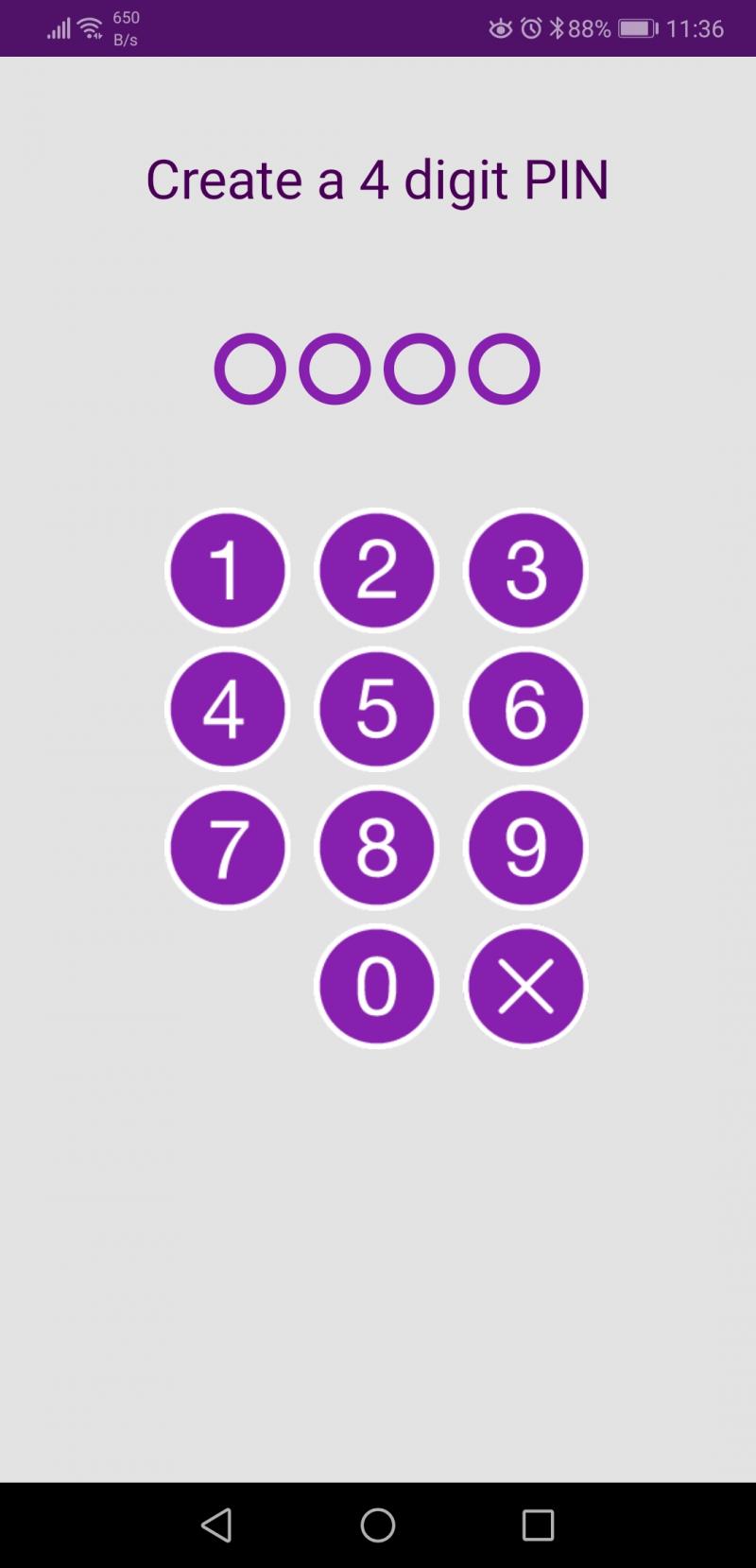 Once you have downloaded and installed the app the first screen you will see on the app is the following.This is where you set up your PIN.
You will need enter your PIN twice to confirm it. 
Once you have done so you will be presented with the login screen.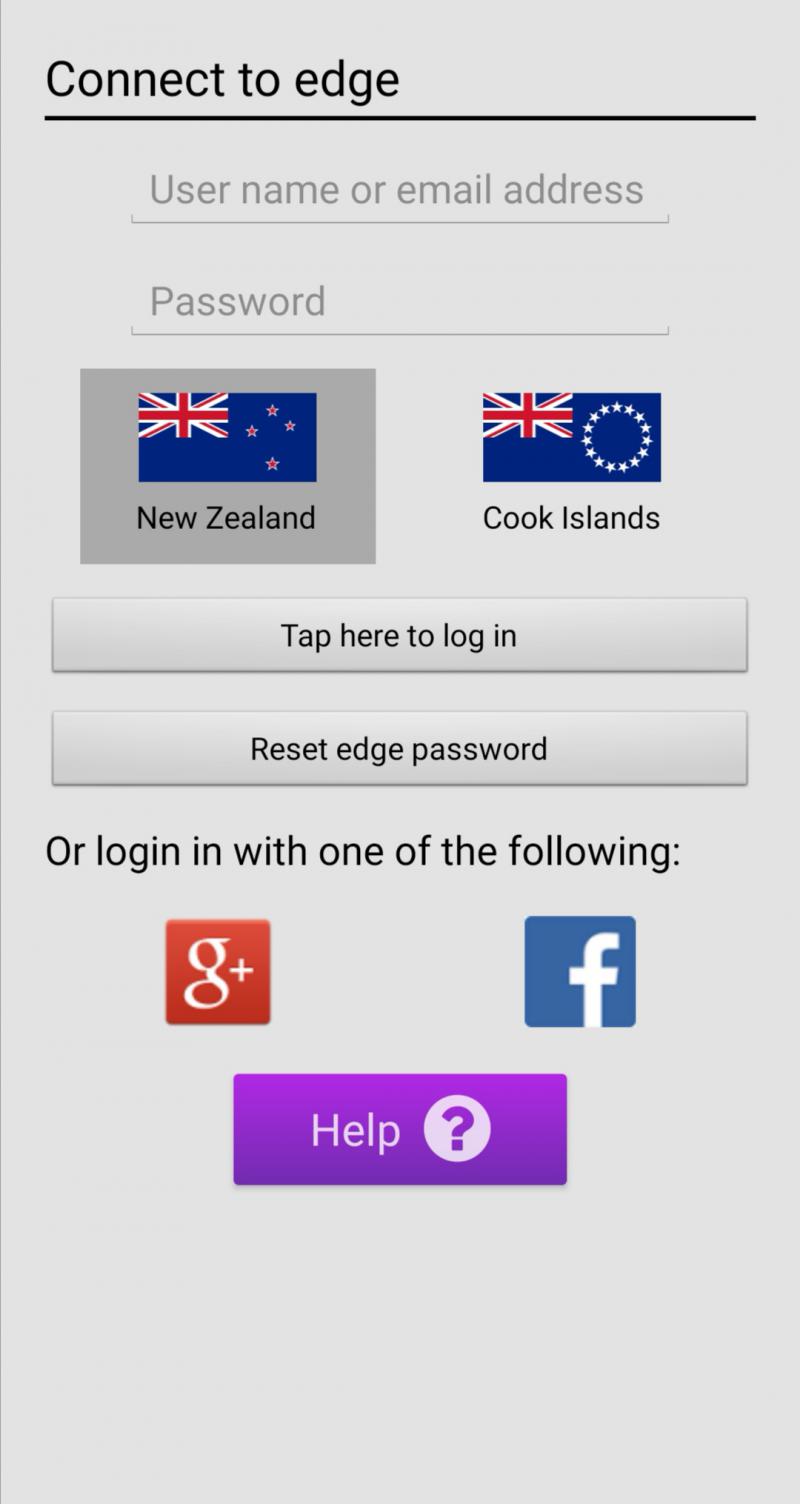 If you have set your school account up with GMail you can use the G+ authenticator to log in. If not, enter the email address and password you would use to log in to the Caregiver portal website on your browser.
If this is the first time you have done either, you can use the 'Reset edge password'. This will email you a link to set up your password. Follow those instructions to set it up, then return to the app.
These steps will only have to be done the first time you Log In. If you use the Log Out function in the app you will need to repeat the above steps.
Once you have logged in you will be presented with your Dashboard, and from here you can view your child/childrens data including (but not limited to) Attendance, Timetable and Financial details. The Settings menu can be found in the top right corner. From there you can Change your PIN, View your Profile etc as well as log out of the Edge account (only necessary if you have muiltiple Edge accounts).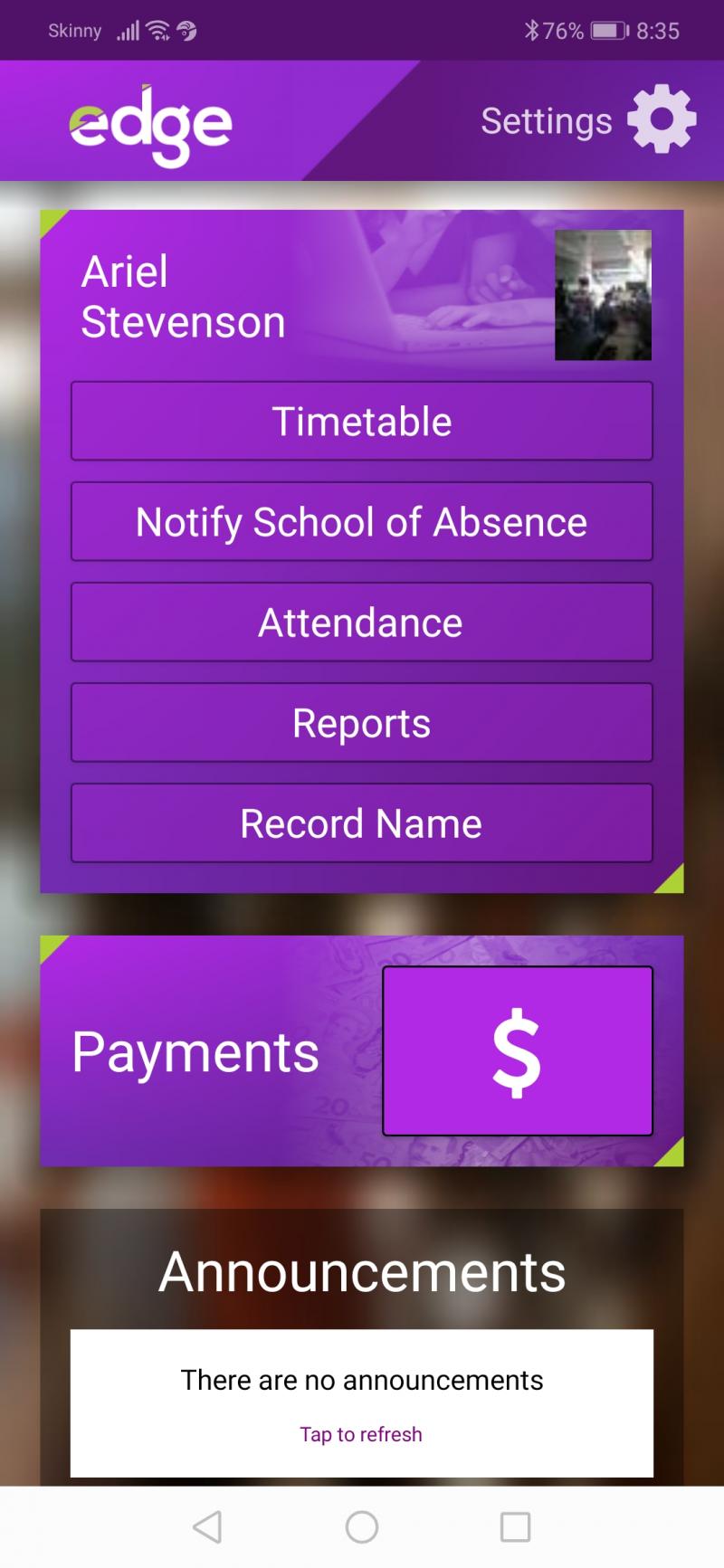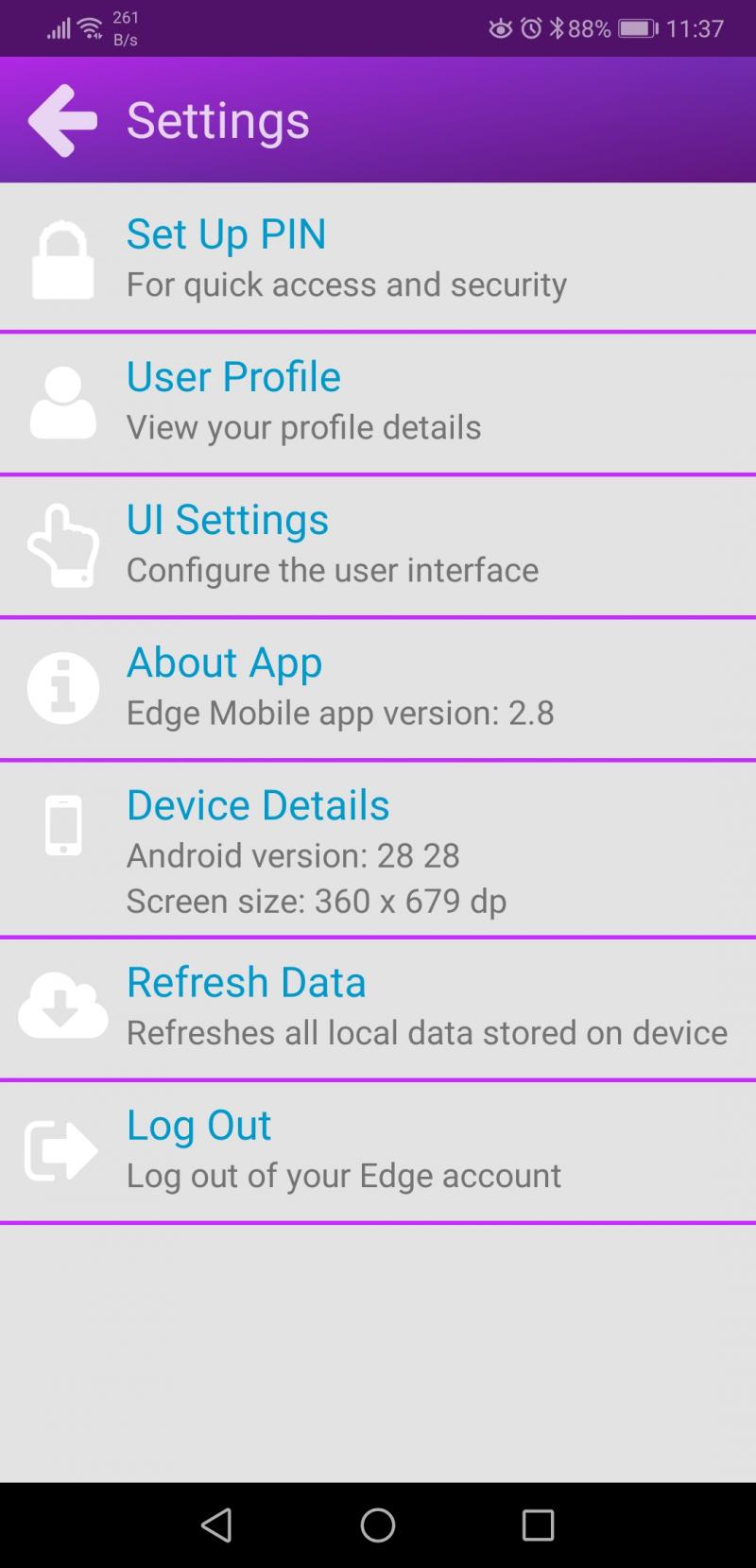 Looking for more answers? email support with your question.